Just a group of degenerates who can't decide if they like sports or drinking more.A show based entirely around 5 friends arguing about all thing sports while rehydrating with America's finest brews. We all think our teams are the best and spend more work hours doing fantasy football research than anything else. From drafts to free agency, finals to opening day, and all thing random we are here to argue why each other is wrong. Sit back. Drink. Debate.
Episodes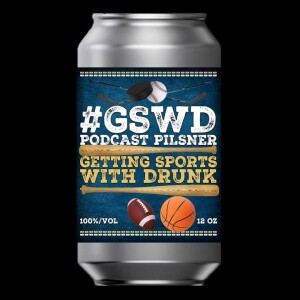 Tuesday Feb 28, 2023
Tuesday Feb 28, 2023
On this week's episode, the crew discusses some changes they would like to see to improve the fan experience, and they talk about some potential trade packages for the Chicago Bears before draft day. 
As always we have Toast To Excellence, Starting Lineup/Beer Reviews, and all the other great GSWD content! 
Be sure to follow us on all social media:
Subscribe on Podbean, Itunes, Google Play, IHeart Radio, and Spotify!
Leave a review! We will shout you out during the show!